T&A High Desert Wildflower
Regular price

$15.00

Sale price

$10.00
Unveiling the Essence of Seasons: T&A's Finest Wildflower Honey  
BIG SAVINGS! NEW LOWER PRICING!
Discover a honey that captures the essence of the changing seasons in the breathtaking landscapes of Cuyama, California. Our Wildflower Honey is a true testament to the abundant beauty that unfolds throughout the year, offering a delightful and unique flavor experience that combines earthy undertones with a natural sweetness.
Nestled in the heart of Cuyama, our beehives are strategically placed amidst the flourishing meadows and fields adorned with a vibrant tapestry of seasonal blooms. As the flowers bloom and fade with the rhythm of nature, our bees diligently gather nectar from a diverse array of wildflowers, resulting in a honey that reflects the distinct flavors of each passing season.
Every jar of Cuyama's Finest Wildflower Honey offers a journey through the changing landscape. In the spring, delicate floral notes dance on your palate, while in the summer, the honey exudes a subtle sweetness reminiscent of sun-kissed blossoms. As autumn arrives, hints of warm spices and earthiness take center stage, and during the winter, a mellow and comforting flavor embraces your senses.
Indulge in the versatility of Cuyama's Finest Wildflower Honey. Drizzle it over a bowl of freshly harvested fruits, spread it on warm toast, or swirl it into a cup of tea for a comforting and naturally sweet treat. Add it to your favorite recipes to infuse a touch of Cuyama's terroir, or savor it straight from the jar to experience the pure essence of nature's bounty.
Share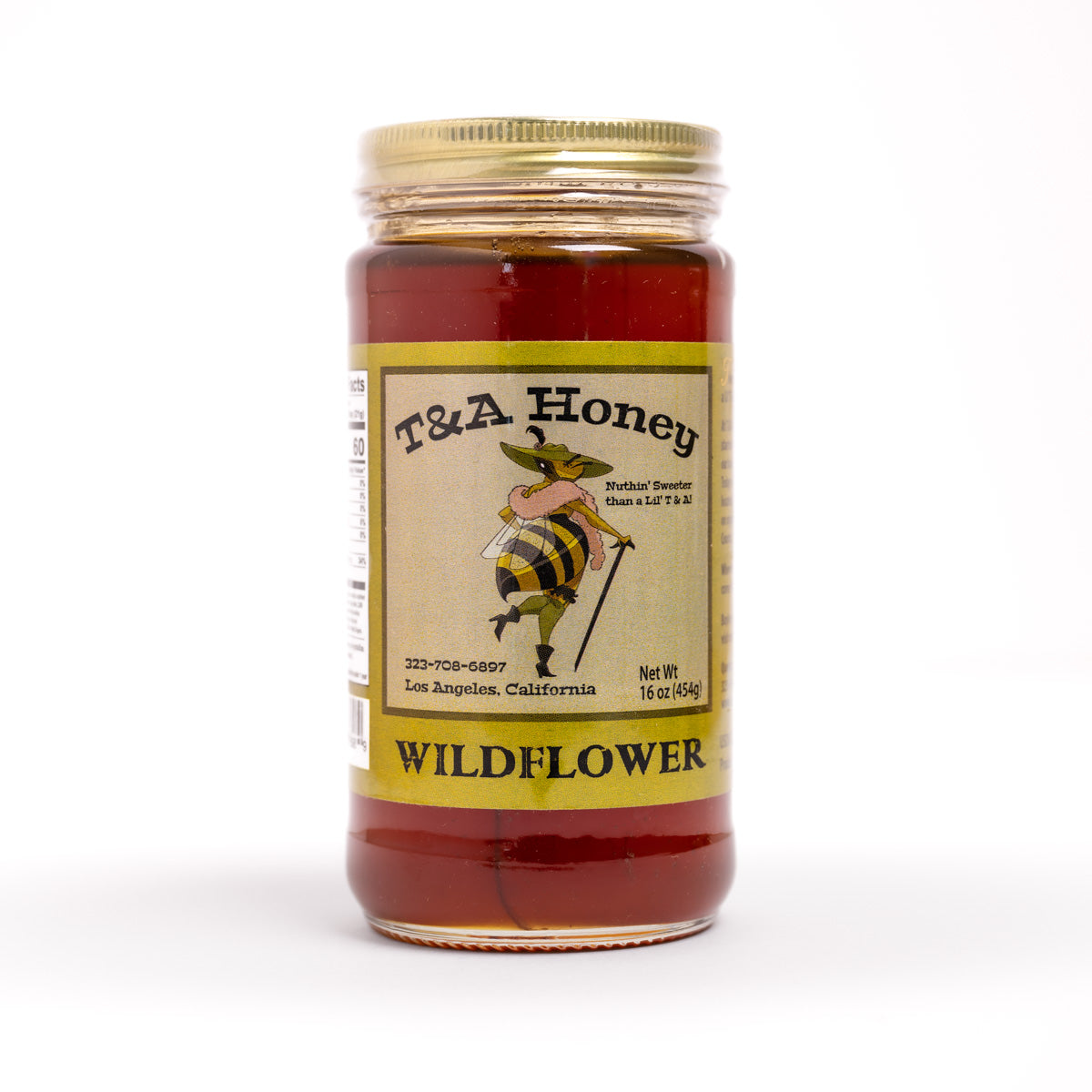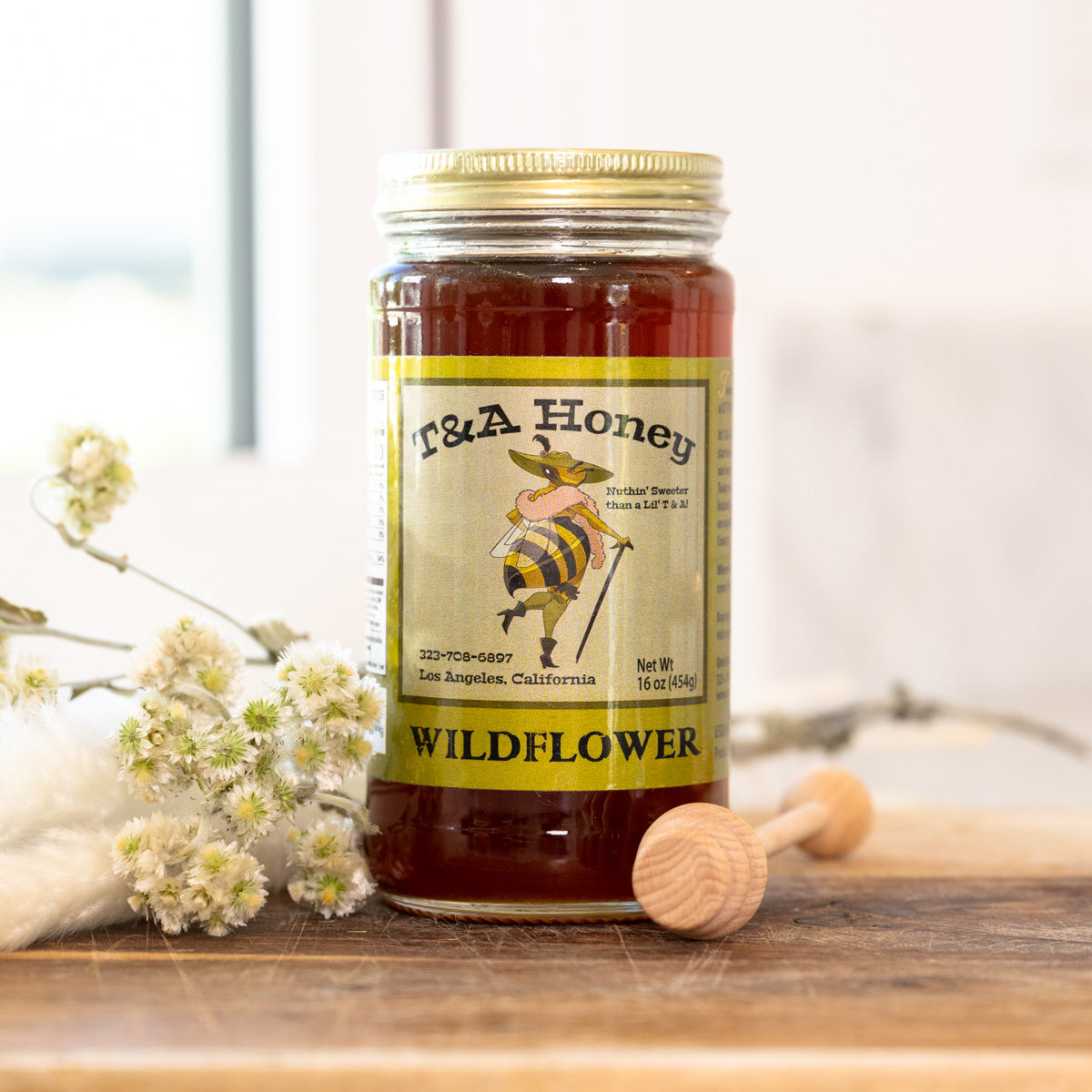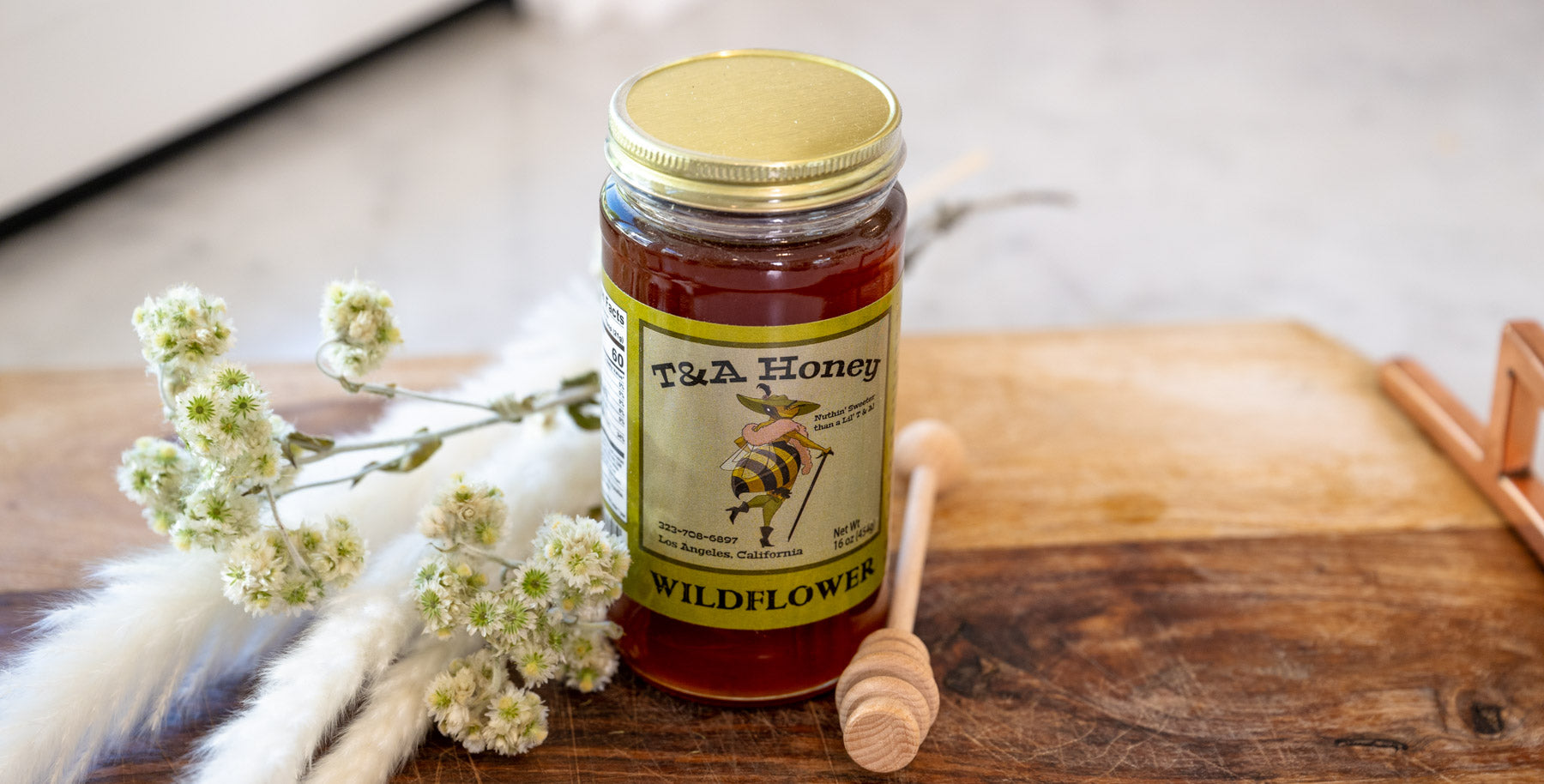 Testimonials
Add customer reviews and testimonials to showcase your store's happy customers.

Author's name
Add customer reviews and testimonials to showcase your store's happy customers.

Author's name
Add customer reviews and testimonials to showcase your store's happy customers.

Author's name
Add customer reviews and testimonials to showcase your store's happy customers.

Author's name
Add customer reviews and testimonials to showcase your store's happy customers.

Author's name