Our Honeys
See our amazing Honey Varietals in stock now!
T&A Honey
Experience the Vibrant Symphony
T&A Honey
Amazing Avocado Honey!
T&A Honey
Wildflower Honey
Why T and A Honey?
At T and A Honey, our mission is to deliver pure, natural, and exquisitely delicious honey to our customers, while nurturing a sustainable future for bees and their habitats. We strive to be a trusted source of exceptional honey, driven by our passion for quality, integrity, and the preservation of nature's golden gift.
Guarantees
Pure Raw Honey

Our Honey comes in the rawest form, never heated or processed.

Free Shipping Orders Over $60

Spend $60 or more and shipping is on us!

Eco Friendly Jars

Glass Jars preserve the quality of the honey.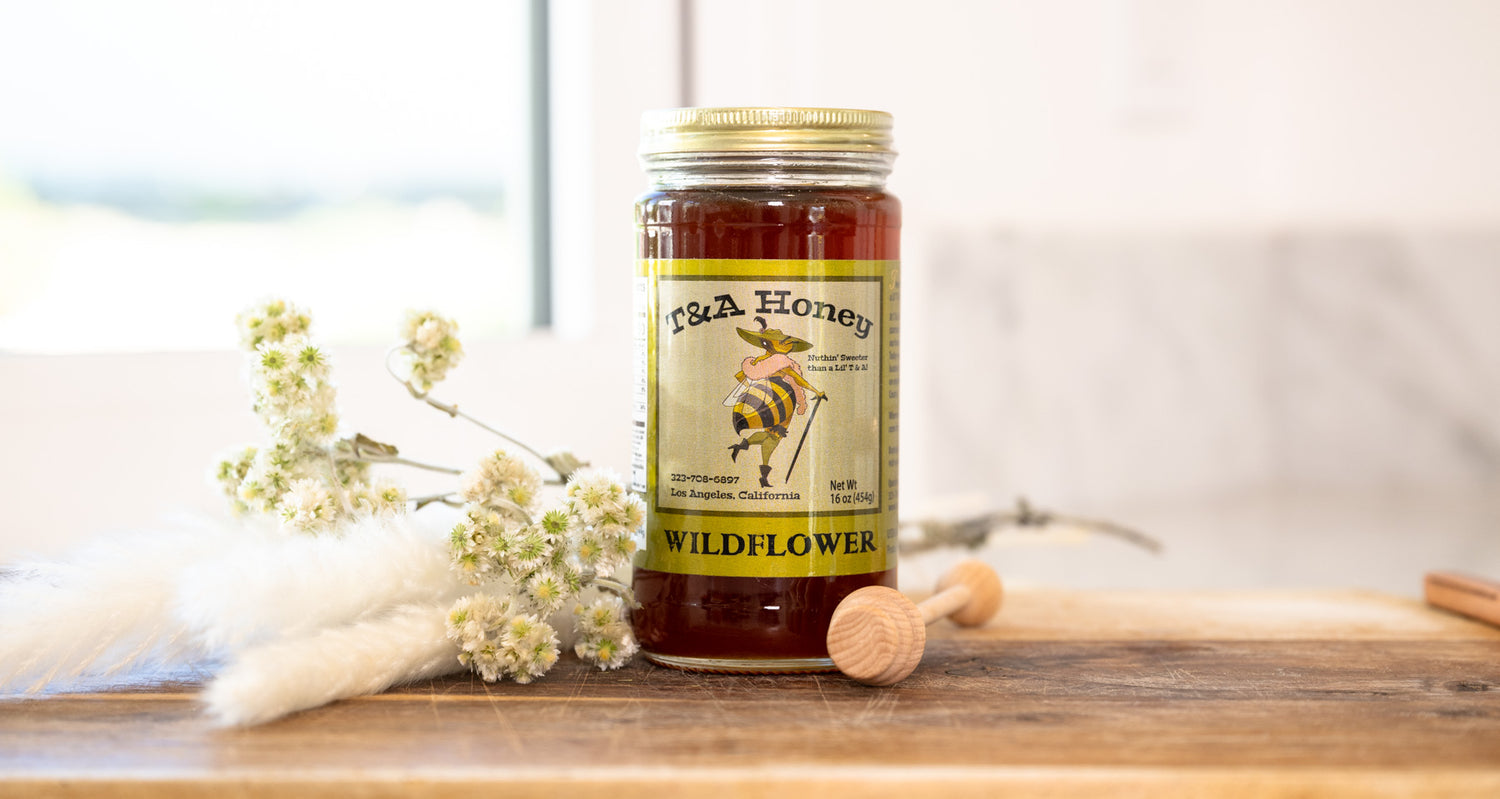 T&A Honey
Wildflower
Introducing our delectable Wildflower Honey, a golden treasure straight from the vibrant meadows and blossoming fields. Bursting with the natural goodness of wildflowers, this pure and unadulterated honey captures the essence of nature's diverse bounty.
Shop Now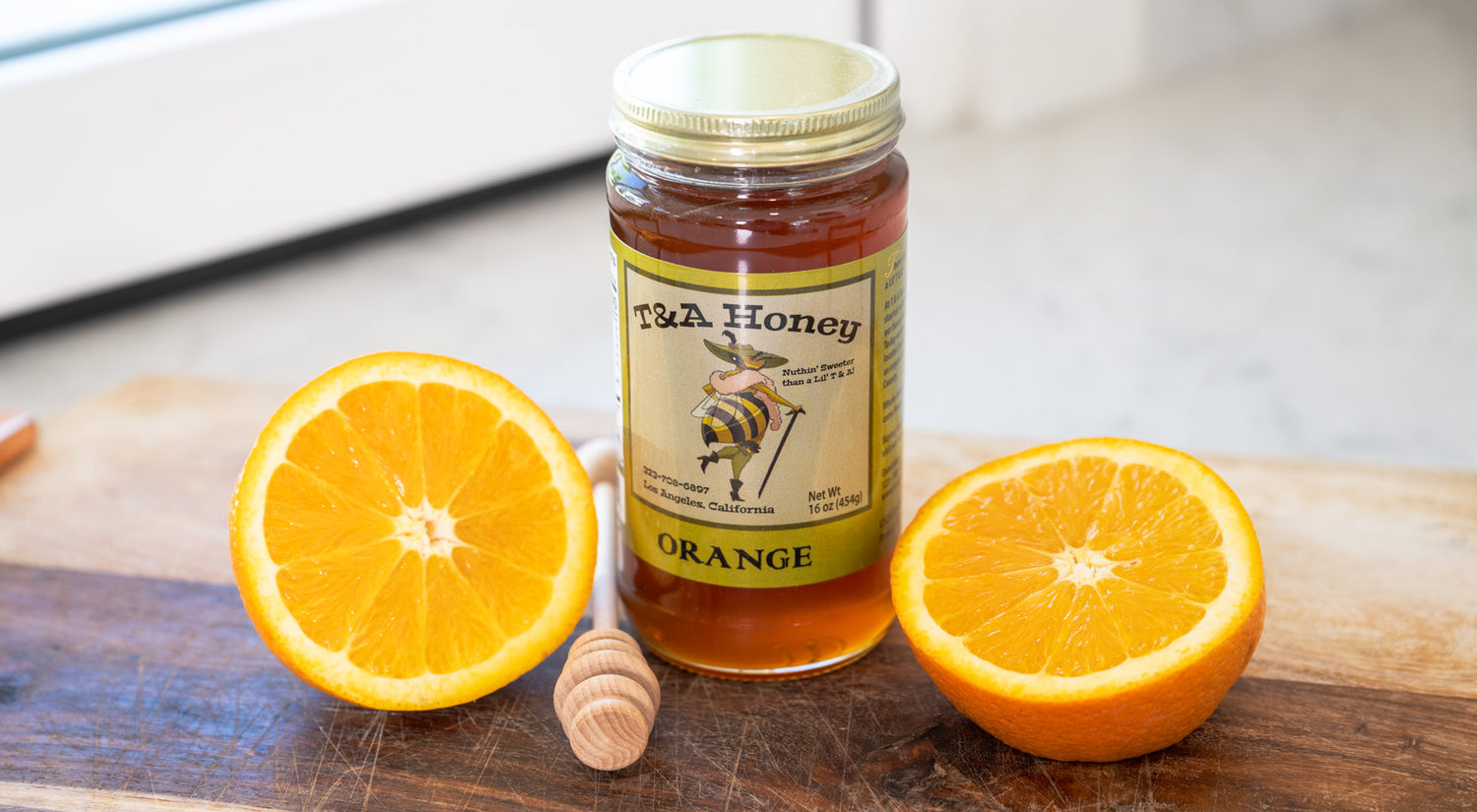 T&A Honey
Orange Blossom
Introducing our delightful Orange Blossom Honey, a captivating blend that captures the essence of sunny citrus groves in every spoonful. Crafted by bees who have feasted on the fragrant nectar of orange blossoms, this honey offers a burst of citrusy sweetness that will transport your taste buds to a vibrant oasis.
Shop Now
T&A Avocado Honey
Regular price

$15.00

Sale price

$10.00
Introducing T&A's Finest: Savory and Intense Avocado Honey
BIG SAVINGS! NEW LOWER PRICING!
Indulge your taste buds with the rich and unique flavors of our premium Avocado Honey, sourced directly from the picturesque orchards of Somis, California. Handcrafted with care and expertise, this remarkable honey captures the essence of the avocado fruit in a way that is savory, intense, and truly unforgettable.
Grown in the fertile soils and abundant sunshine of Somis, our avocados thrive, creating a distinct flavor profile that sets this honey apart from the rest. Our skilled beekeepers carefully extract the nectar from the delicate avocado blossoms, resulting in a luscious golden honey that encapsulates the essence of this renowned fruit.
What makes our Avocado Honey truly exceptional is its savory undertones and intense flavor. As you savor each spoonful, you'll experience the rich and buttery notes that are characteristic of avocados. Its velvety smooth texture and deep amber color make it a luxurious addition to any culinary creation or a simple drizzle of delight on your favorite dishes.

Whether you're an adventurous food enthusiast or a connoisseur of unique flavors, our Avocado Honey is a must-try delicacy. Elevate your breakfast routine by spreading it on warm toast, or let its flavors shine through as a glaze on roasted meats and vegetables. You can even add a drizzle to your favorite cheese platter for a tantalizing pairing that will impress your guests.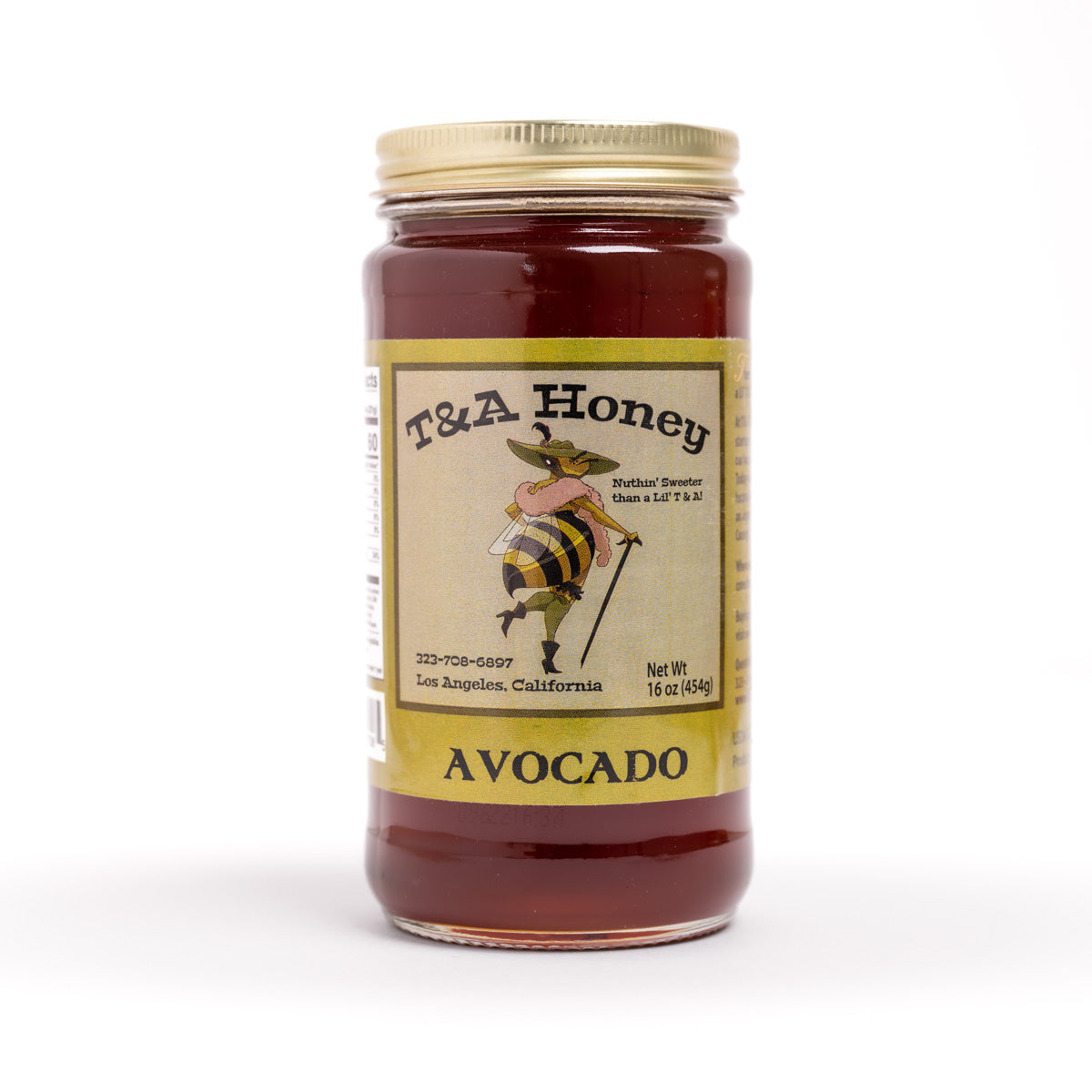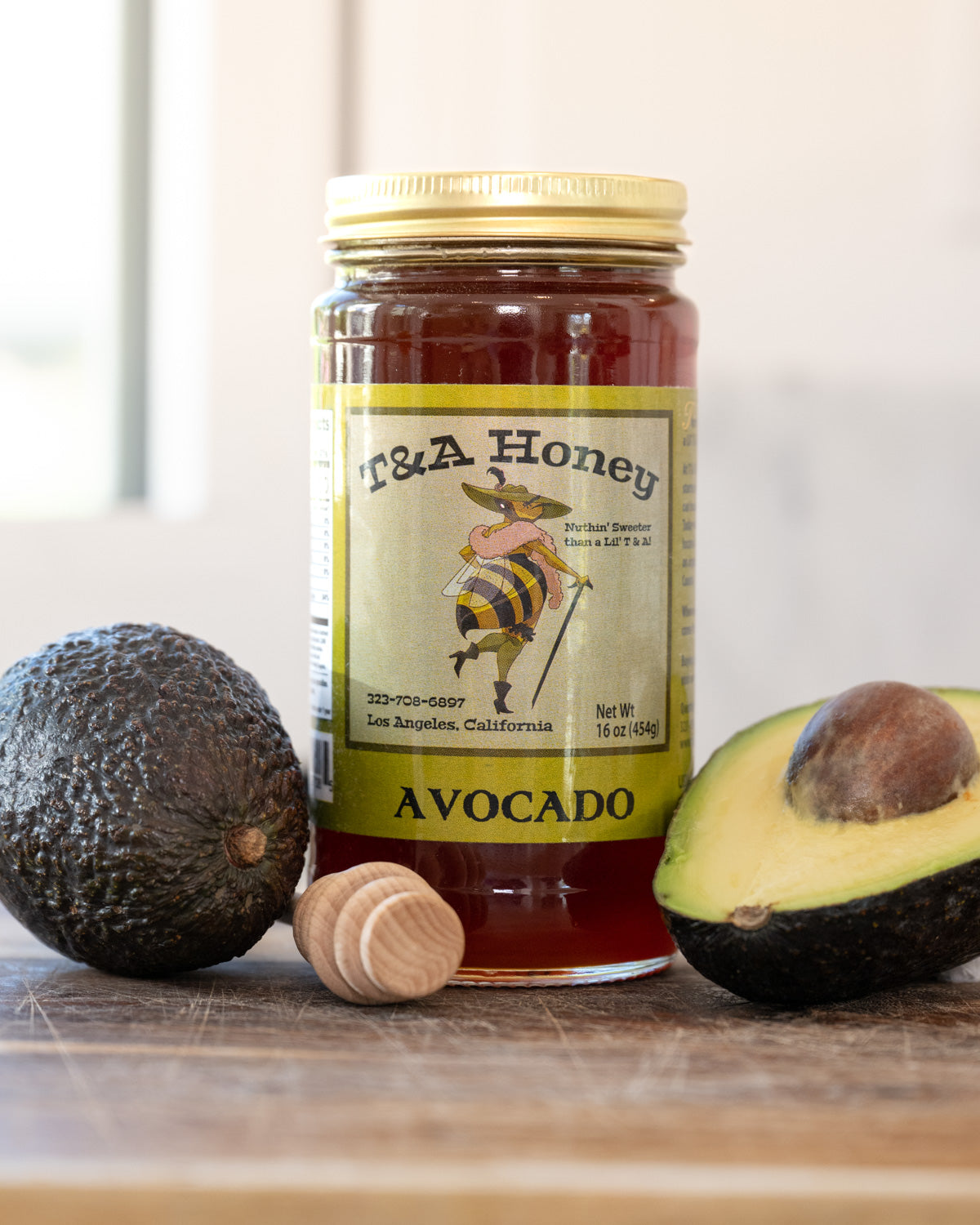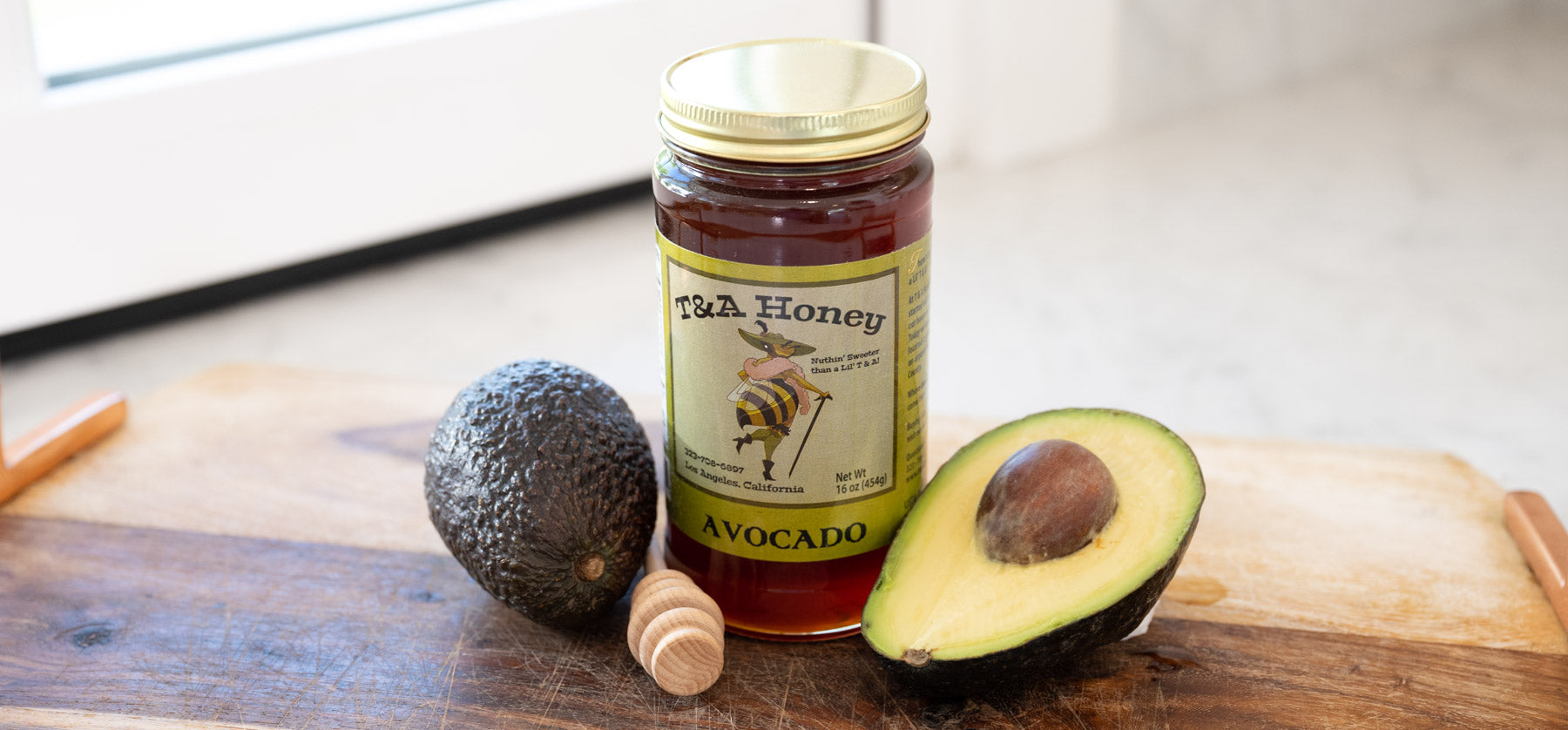 Quick view

T&A High Desert Wildflower

Regular price

$15.00

Sale price

$10.00
Quick view

T&A Ventura Orange Wildflower Honey

Regular price

$15.00

Sale price

$10.00
Quick view

T&A Orange Blossom Honey

Regular price

$15.00

Sale price

$10.00
Quick view

T&A Avocado Honey

Regular price

$15.00

Sale price

$10.00
Add a tagline
Bundle products




T&A Orange Blossom Honey
Regular price

$15.00

Sale price

$10.00
Share