T&A Orange Blossom Honey
Regular price

$15.00

Sale price

$10.00
Introducing T&A Orange Blossom Honey: A Burst of Citrus Delight
BIG SAVINGS! NEW LOWER PRICING!
Elevate your culinary experience with the delightful T&A Orange Blossom Honey. Crafted from the fragrant blossoms of orange trees, this honey is a true embodiment of freshness, offering a burst of citrus flavors that will awaken your senses. With its light and delicate nature, it effortlessly pops in your mouth, leaving you craving for more.
Sourced from meticulously tended orange groves, T&A Orange Blossom Honey captures the essence of sunny days and gentle breezes. The bees dance among the blossoms, gathering nectar with precision and care, resulting in a honey that encapsulates the vibrant flavors of the citrus orchard.
With its resourceful nature, T&A Orange Blossom Honey is a versatile addition to your pantry. Its lightness and delicate sweetness make it the perfect companion for your morning toast, adding a touch of sunshine to every bite. Imagine the golden swirls of honey glistening on warm scones, complementing their buttery goodness. And when it comes to tea, a spoonful of this honey will transform your cup into a refreshing oasis, harmonizing beautifully with the aromatic infusion.
Indulge in the luscious texture and vibrant flavors of T&A Orange Blossom Honey. Let it awaken your taste buds with its citrusy pop, and experience the lightness that it brings to your culinary creations. Delight in its resourcefulness as it adds a touch of sunshine to your toast, scones, and tea.
Share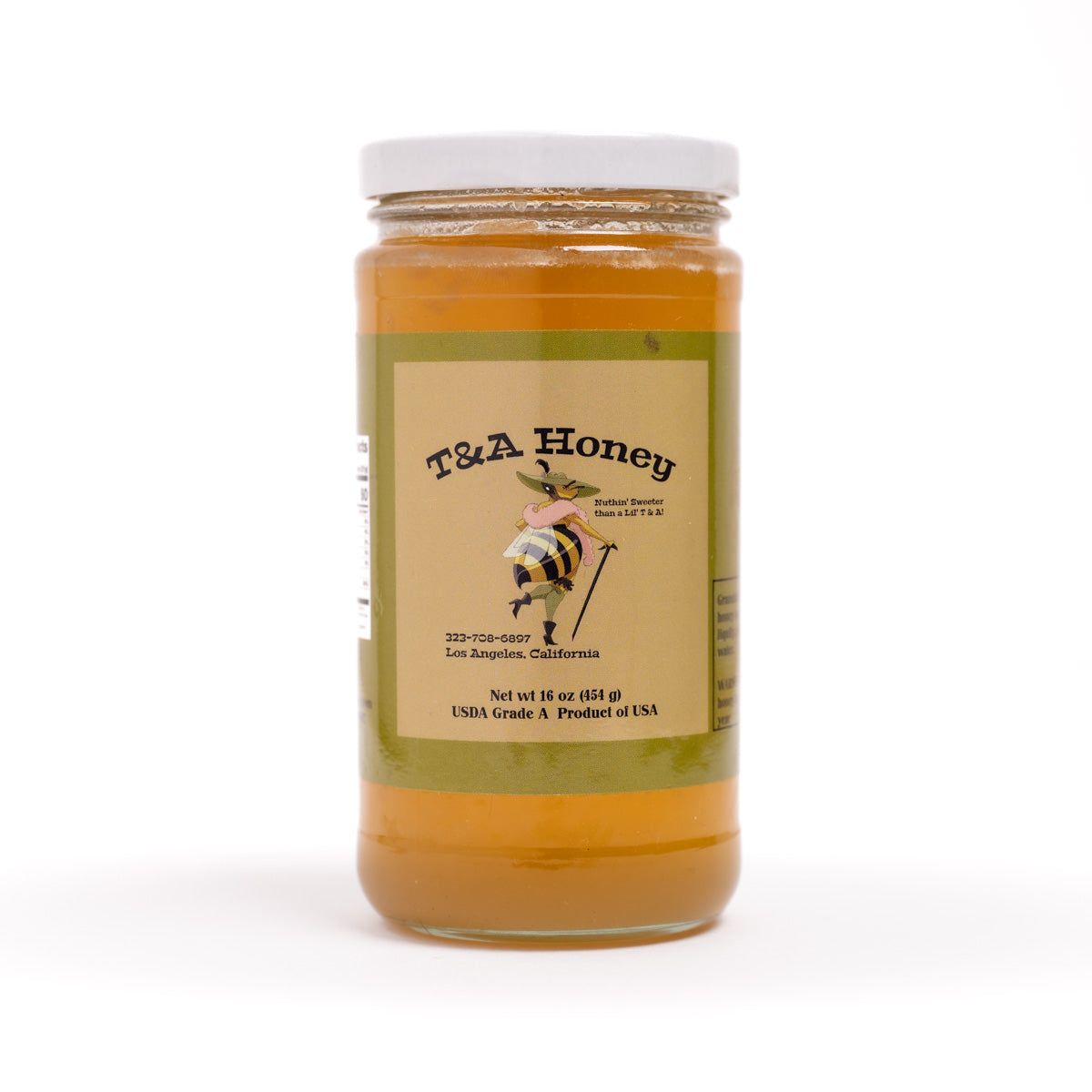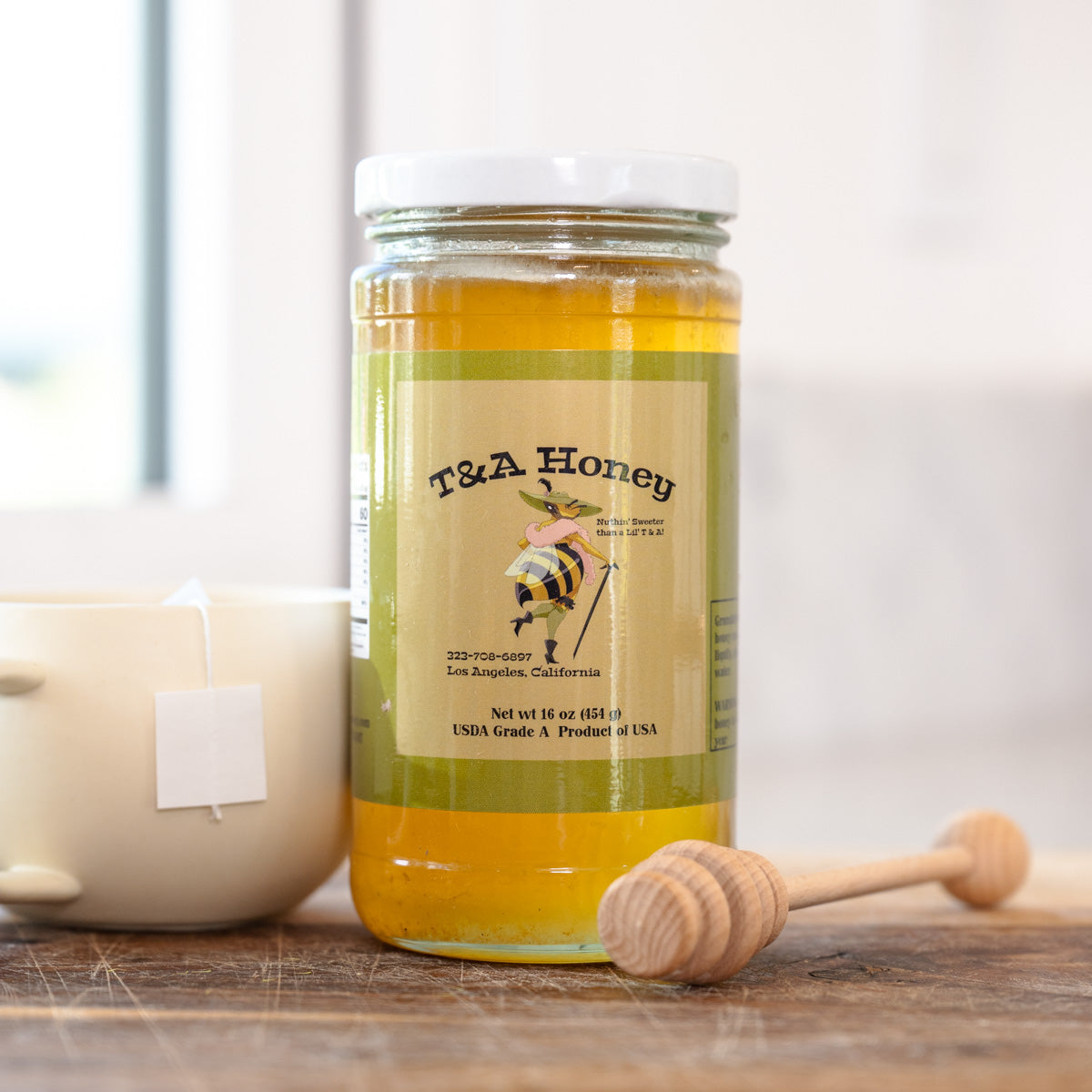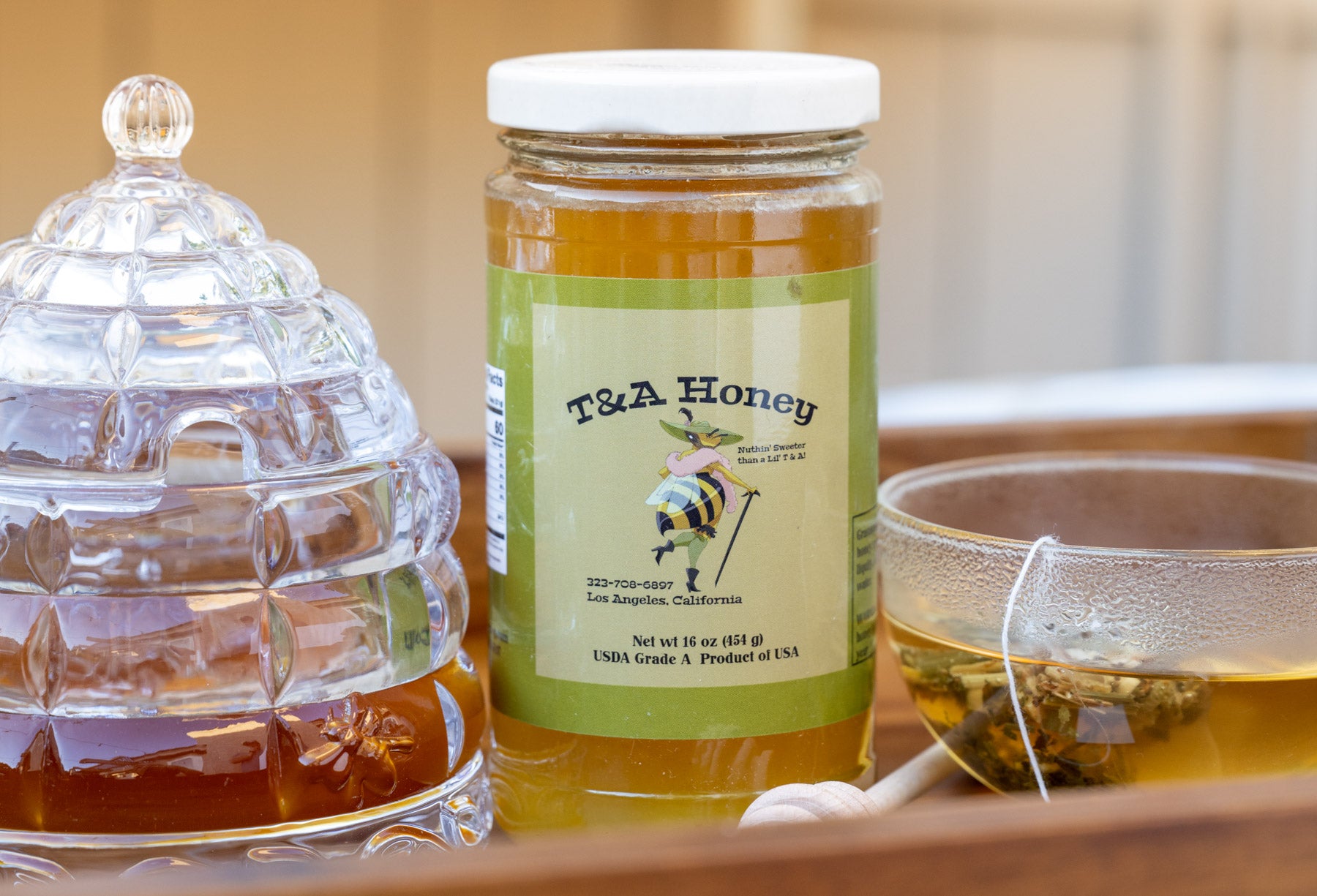 Testimonials
Add customer reviews and testimonials to showcase your store's happy customers.

Author's name
Add customer reviews and testimonials to showcase your store's happy customers.

Author's name
Add customer reviews and testimonials to showcase your store's happy customers.

Author's name
Add customer reviews and testimonials to showcase your store's happy customers.

Author's name
Add customer reviews and testimonials to showcase your store's happy customers.

Author's name